Thursday, 8:30 am
From: Entrepreneur Mentor Ali Brown, Marina del Rey, Calif.
To: Entrepreneur, Solo-preneur, or Small Business Owner
Years ago, when you wanted to start a business, things were pretty simple...
Your operations consisted of a storefront or office and a cash register. Your advertising plan was a good sign, a yellow-page ad, and perhaps posting flyers around town. These things cost money, but your plan wasn't complicated.
TODAY, while technology has actually made it EASIER and nearly FREE to start a business (especially from home), the downside is...
For example, today your marketing alone could consist of a website, blogging, ezine, Facebook, Twitter, LinkedIn, Pinterest, tradeshows, direct mail, video series, affiliate programs, and more. And don't forget about managing your shopping cart system, list service, autoresponders, virtual assistants, bookkeeping, etc. Agggh!
No wonder so many people out there are struggling!
Plus add to the fact that suddenly now there are hundreds of people pitching their stuff to you online and calling themselves "marketing coaches". (And many of these folks have struggling businesses themselves! Someone please explain that to me.)
Well, don't worry, because I've got some GOOD NEWS for you...
I'm Ali Brown. While you may know me as "The Entrepreneurial Guru for Women", as dubbed by Business News Daily, who has been featured by Forbes magazine, on the Inc. 500 list, on Fox Business TV, on ABC's Secret Millionaire, and recognized by many other accolades, I want you to remember something…
All I had was an IDEA, an old computer, and a bit of gumption to actually try being a business owner.
And I remember how confused I was with all the "info crap" I was bombarded with on a daily basis. That was 12 years ago, and as you already know, it's only gotten worse...
For example, someone's telling us over here that having a blog is the Holy Grail, and someone's telling us over there that all we need is to use Facebook, and someone else completely is yelling "no, no, no you need to be doing Google AdWords" and yet another person is saying we MUST do web video!
It's so sad to still see many biz owners continue to run on this "hamster wheel of doom", scurrying in circles, buying this and that and the newest Internet tool or gizmo or software that someone is promising to be the next big thing. Especially when—underneath ALL the noise of this Digital Age—our primary concern as business owners remains the same...
That's it. And believe me, this anxiety and overwhelm comes up whether you are new or not! (Bigger business sometimes just = bigger anxiety. ;))
Many people look at my success from the outside, and think that it happened TO me, almost as if by luck or magic. But nothing could be further from the truth!
My first few years were rocky for sure. I had no clue what I was doing. I got a few clients here and there, but my new income wasn't cutting it.
I still remember one horrible day I went to the ATM to get some cash before meeting my girlfriends out for drinks, and I could not even take out $20. Why? My balance was $18.56. (I'll never forget that number.)
It was agony waking up every day and thinking "what the $*@&!!!! am I going to do now?" I was barely making the rent, let alone growing my business.
I share this with you because I want you to know that I know how scary it can be to start your own business. I've been there, with the lonely days and what seems like endless confusion around what to do next.
Today, as a successful entrepreneur and award-winning mentor to entrepreneurs worldwide, I can tell you this: success is more about doing the RIGHT things over and over than running around chasing the next big idea.
You see, while there's nothing wrong with leveraging tools and tactics to boost your business growth—you won't get very far without a SOLID BACKBONE for your business. Once you have a strong core foundation in place, decisions become easy. You can work from a calm center, knowing what trends align well with your business vision, and which ones aren't worth pursuing.
I only WISH that years ago, someone could have taken my hand and walked me right to this place of reason. It would have saved me thousands of dollars, and a lot of time (and sleepless nights).
So, if you're among the many entrepreneurs who are tired of running in circles, without focus or clear goals (and without the income!), then I'd like to invite you to step off the hamster wheel once and for all. Introducing, my brand new...
This is my FIRST EVER, "blast-off" kit designed for business owners at all levels, but especially for those of you in your first 3 years of business.
In this kit, I will walk you through my 3-pronged approach to helping you bring in profits and get your business on solid ground, so you can start making money right away and planning for FAST growth.
I know that right now, your first priority is getting income in your bank account TODAY. That's why the first section of this kit gives you my no-nonsense action plan for growing your business in the most direct, fastest way possible.
If you want to grow your business FAST, it's really simple:
1) get a PLAN that works, then...
2) WORK the plan
In summer 2011, I unveiled my own recommended plan in my "Rock Your Profits" telecourse. And you get this entire program as part of your "Solid Steps to Success Kit!"
In "Rock Your Profits", I walk you through the same 5-step plan that I've relied on for years, that has allowed me to consistently grow my business, increase my income, and enjoy my life in ways I used to only dream of.
I'm sure you're curious about some of the juicy tips you'll be receiving in this segment of the kit. Here's just a sampling:
How to start making sales TODAY, even if you don't have a website yet.

How to know WHO will be READY and ABLE to buy from you. This is also called identifying your "target market", and this step will dramatically make your marketing easier from the start.

Where to find these folks who are READY and ABLE to buy from you. I'll cover where to mine them both online and offline—and in some places you haven't thought of, I guarantee it.

How to easily and ethically build a LARGE LIST of prospects whom you can SELL to over and over—with permission and trust.

What a marketing FUNNEL is, how it works, and how it can siphon in hundreds of new prospects a day—automatically.

How you REALLY should be using social media like Facebook, Twitter, LinkedIn, and YouTube. (Most people are completely missing the mark here and losing out on sales they could be getting from these tools!)

Best marketing tools for the SHY and/or INTROVERTED (you've still got to toot your own horn, but there are some methods you'll be more comfortable with and therefore will be more effective for you).

When to market ONLINE versus when to market with "real" MAIL and/or NETWORKING in person.

Which WORDS get people EXCITED about buying from you (and which ones to avoid).

Your steady sales streams, and how to set them up to come in 24-7 for ongoing income.

Your serious sales BURSTS, and how to create them in a short amount of time.

How to use FREE tools like email to dramatically increase your income (trust me, it's so simple, even your teenager can help with this one).

What to NEVER put in any email when you're selling something, or it can KILL your sales.

Secrets to putting most of your business on autopilot, so you can ONLY do the things you love and do best.

BONUS: I also tack on a few advanced strategies for leveraging what you already have to dramatically increase your income. (It's often a simple lateral shift that can completely change your destiny.)
These strategies WORK. But don't take my word for it.
Here are just a few of the reported successes from my clients and customers.
Increased sales revenues by 65% and gained 184 new clients!
"Rock Your Profits greatly helped my business. Since taking this course, we have increased sales revenues by 65% from the previous year and have 184 NEW clients, and we're still growing! Rock Your Profits offers sound business advice, and Ali gives ways to quickly put cash profits into your pocket. Thanks Ali!"
- Elizabeth Skordinski, Founder and Owner
Bristow, Va.
www.doodlebugdogwalker.com
Increased her income by $48,000!
"I have a new vision for my business and myself. I have better programs with better marketing, and I have more money in the bank! Last year I made $37,000 with my coaching program, year to date, in the last 10 months – it's been $85,000 in the bank, that has been tremendous growth, over 100% revenues increase!"
Doreen Rainey,
Balitmore, Md.
www.DoreenRainey.com
Gained new clients worth over $61,000!
"Since working with Ali and James, I have increased my income and expanded my team. I doubled my list and enhanced my visibility and credibility. I have gained 38 new clients from referrals and contacts. My average transaction value now exceeds $1,600. I have earned well over $61,000 from NEW clients!"
Lisa Manyon
www.LisaManyon.com
Reached 50% MORE people with her ezine with just ONE tip from Ali!
"I LOVED Ali's "Rock Your Profits" course! One of the many great tips I learned was how to tweak my monthly newsletter, and after I sent the 1st revised version, I had 50% more opens than I have had in the past....resulting in my phone ringing and clients actually thanking me for the letter as it reminded them to come in for an appointment! I was amazed at how simple the changes were and how easy it was for me to boost revenue."
- Lori Crete, Spa Owner & Esthetician of Spa 10
Encino & Palm Desert, Calif.
www.thespa10.com
With "Rock Your Profits", you get:
1. 2 MP3 RECORDINGS with me, Ali Brown, walking you through my complete 5-step plan for your marketing success. (Sessions are around 75-90 minutes each.) You can listen to them over and over on your computer, iPod, or other MP3 player.
2. A Q&A AUDIO SESSION from the live telecourse, so you can hear real questions from real students—and my practical solutions.
3. HANDOUTS including your "Rock Your Profits Roadmap" to help you follow along and best retain what you learn.
4. PDF TRANSCRIPTS of all audios, so you can read through them again and again, or look up a particular point quickly.
5. DIGITAL COVER ARTWORK so you can create your own "Rock Your Profits" binder at home and neatly organize all your information for the course.
And remember, this is just the FIRST part of the "Solid Steps to Success Kit!"
Let's take a look at the next component...
Now, if you're anything like the creative clients I coach, the idea of a business plan makes you want to run for the hills. I still remember my first attempt at writing a business plan, way back when I had just started my business. I knew I needed some type of structured plan, so I ordered a software program, which I thought would make it EASIER. Oh, how wrong I was!
As soon as I got into the software, I realized that it was NOT designed for a business like mine. It was asking me uber-geeky questions, like who were my targets for raising Venture Capital. I remember thinking, "Huh? I just want to pay my rent!"
For years I've wanted to develop a step-by-step, simple process to help business owners like you and me get the clarity and insight a business plan can offer, without the stuffy, traditional MBA-type approach.
And that's why in November 2011, I teamed up with my Elevate Co-Coach James Roche to deliver the...
This was a LIVE workshop designed for creative entrepreneurs, like you and me. It revealed my CREATIVE approach to planning your business. And it's absolutely essential to laying down the BACKBONE of your business. And that's why it's a MUST-HAVE component to my Solid Steps to Success Kit.
The great news is, we professionally recorded the entire day, so you can participate right at home—and at your own pace!
The "Easy Business Plan Workshop" is where you'll really roll up your sleeves and get into planning mode with your business. You will LOVE this section of the kit!
Here's just a sampling of what you'll get by the time you complete the workshop:
You'll identify your true, moneymaking projects and ideas.

You'll clarify your vision of your ideal business—for not only yourself, but for your team, business partners, and more.

You'll get clear on your mission, your marketing message, and what strategies you should implement right now.

You'll walk out with a SIMPLE ONE-PAGE PLAN that will act as your guiding light to navigate the next 12 months of your business.
James and I will walk you through our simple, hands-on approach to mapping out your own business. The exercises are designed to bring the clarity and insights OUT of you. And based on feedback from our attendees, the workshop truly delivered...
Grew her list by 47% and increased her web traffic by 75%!
"The Easy Business Plan Workshop was the first time I've really dug into my business and more importantly HOW I was going to achieve my goals. I went into the workshop with one product—my book—which I learned to leverage into many other products and services quickly. In fact, I sent a simple email during the lunch break that netted me an easy $1,350 (literally while I was there!).

Since the workshop, my list has easily grown by 47%, my website traffic by 75% and I've launched two new products with many more in the pipeline. I constantly refer back to my business plan document, it's a resource that's worth literally thousands of dollars to me."
- Denise Duffield-Thomas, coach and author of Lucky Bitch
Newcastle, Australia
www.DeniseDuffieldThomas.com
Landed a $28,000 contract and increased revenues by 65%—all within 2 months!
"The Easy Business Plan Workshop was very practical and great for my business. I was able to leave with a crystal clear picture of not only who I really WANTED to work with, but also WHO was paying me the most. After the workshop we switched our marketing efforts to focus on the income stream that yielded us the most revenue—and within 2 months we landed a $28,000 contract! To date we have increased our revenue by 65%. Thanks Ali and James!"
- Shayna Rattler, President of Success Unlimited
Memphis, Tenn.
StrategicBusinessSuccess.com
Gained clarity and insight to skyrocket her business growth over the next 12 months!
"I just finished the Easy Business Plan Workshop and I have to say I'm absolutely thrilled with the results! I get quite overwhelmed in the business planning process because it's not something that comes naturally to me. With Ali and James' guidance, I was able to distill a lot of goals, marketing ideas and business strategies down into very simple, easy, DOABLE steps. I'm really excited about the results I'll be able to achieve!"
- Mandy Beverly,
Coach and Founder,
Auckland, New Zealand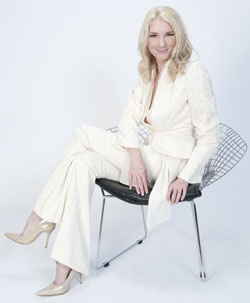 Discovered creative solutions to close the income leaks in her existing business!
"Truthfully, I did not want to come to this workshop because I thought, 'oh, no a business plan—I just don't want to think about this right now.' But this workshop changed everything! This day was all about strategy, and it forced me to look at what was working and what isn't working in my business. It also got me thinking about systems and strategies to FIX the gaps in my business. I'm so excited to go home and get my entire team on board with my new plan. Ali and James you are superstars. Thank you so much!"
- Ingrid Elfver,
Celebrity Consultant
Boulder, Colo.
www.BornCelebrity.com
Walked away with a crystal-clear 90 day plan for her business!
"This workshop has been one of the highlights of time I've spent working with Ali. From this day, I've got a clear PLAN that I can put into action for the next 90 days. Just spending this time, this DAY—it's now all on one piece of paper, step-by-step for me to take and build my business from. I'm thrilled! Thank you Ali and James!"
- Debbie McNeill,
Better Newsletter Now,
Portland, Ore.
By the time you are finished with the "Easy Business Plan Workshop", you will have a one-page business plan in hand that you can refer to again and again. But, the REAL VALUE will come from the experience of working through the processes and exercises that James and I have developed.
With the "Easy Business Plan Workshop", you get:
1. MP3 AUDIO RECORDINGS with me, Ali Brown and James Roche, guiding you through the exercises and discussions so you can get CLEAR and focused on your short- and long-term business plan. The audios come, complete with instrumental music breaks, so you have time to work through each exercise—just like the live attendees at the workshop. You can listen to the audios over and over on your computer, iPod, or other MP3 player.
2. The "Easy Business Plan Workbook" chock-full of exercises, examples, and templates to help bring the INSIGHTS out of you. You'll likely use this workbook again and again as your business grows and you become ready to take things HIGHER.
3. An Easy Business Plan Worksheet to help you map out your simple business plan in an easy-to-follow format.
4. PDF TRANSCRIPTS of the entire workshop, so you can read through everything James and I discuss at your own pace, or give special attention to a particular section that interests you.
The beauty of having the "Easy Business Plan Workshop" in a take-home format is that this program will grow along with you. You'll often find that you catch one point one day, and resonate with another the next. You're in a constant state of growth as a business owner, and revisiting your Business Plan not only allows you to see where you are RIGHT now, but it will help you map your expansion. It can be a very powerful experience! And, you can use it again and again for any business you start.
No powerful program would be complete without addressing the underlying MINDSET that you must develop in order to run a business.
That's why my Solid Steps to Success Kit also includes a powerful audio session with me, called...
Being an entrepreneur requires a different mindset and a different mental skill set—and this is exactly what I dive into in this transformative audio, which is based on a LIVE call I hosted in spring 2012.
In this audio, you'll discover:
How to step into your new "entrepreneur mindset". (And shed old ways of thinking and past programming)

Overcoming FEAR as you take risks and grow your business. (It's time to get comfortable with being uncomfortable!)

Handling criticism or anxiety from family and friends. (This is natural... here's what to do)

Shifts to expect as you step into your higher purpose. (When you uplevel, it affects other areas of your life)

Ways to maintain optimism and keep the faith as you progress. (You will be tested! Here's how to navigate...)
Get ready for powerful insights, so YOU can better handle the obstacles that lie in your path to success.
And get ready, because I've got something else for you too!
As you're working through the program, it's natural for questions to come up. That's why I'm including a BONUS Q&A audio recording of a LIVE session I hosted in spring 2012.
Many of my students share that Q&A's are their favorite audios because they learn the MOST from hearing other's questions and situations. So listen in, and make sure you take notes!
With "7 Mindset Secrets", you get:
1. MP3 RECORDING so you can listen to it over and over on your computer, iPod, or other MP3 player.
2. PDF TRANSCRIPT of the audio, so you can hone in on those areas that you want to review, take notes, etc.

(Please note all products are digital.)
Are You a NEW Business Owner? Wonderful... this Kit was Made with You in Mind!
If you're a beginner, you're actually in a sweet spot. It's best that you learn this information now, BEFORE you launch your business, or while you're in your foundational phase. This way you don't waste money or time on strategies that won't work, you will learn from someone who has a PROVEN plan you can model, and you will learn the SIMPLE and FAST ways to do it.
OR...Have You Been in Business for a While? Great! Here's a BIG HINT....
This kit isn't just for those of you who are new to the game. Even for my own company, which generates multiple millions in revenue, we revisit these SAME principles each year to make sure our foundation is strong!
Especially for those of you who didn't have a business plan—you'll want to JUMP on getting this program right now.
If for any reason my Solid Steps to Success Kit doesn't meet your expectations, I want to make sure you end up happy. If you let my team know within 30 days of your purchase about your situation, we'll give you an equivalent CREDIT to use on ANY product in my online Success Store.
No reason needed.
And that's my promise!
I also want to make sure you have ONGOING support and updated information on a regular basis. That's why I'm also giving you an opportunity to try a membership in my Success Club®! This exciting program delivers...
A MONTHLY CALL with me and my special guest experts. All you need to participate is a phone. (No software or internet required.)

AN ACTION WORKSHEET to use during the call, to help you better retain and implement what you learn.

A RECORDING of the call as a digital MP3, so you can download it and enjoy in your success library for years to come.

A WRITTEN TRANSCRIPT of every call as a digital PDF, so you can also keep on file for future use, or for easy note-taking.
You don't have to wait -- your membership benefits will begin as soon as your purchase is complete. This offer is optional, but if you accept it your credit card will automatically begin being charged only $9.97 a month for this great value. If at any time you want to cancel your membership, simply let us know via phone or email and we will STOP your membership immediately.
I also want to make one thing clear. I'm not teaching sexy strategies that will be disappearing from the Internet next month. I teach tried and true strategies you can use for YEARS to come.
You could hire a small business consultant and spend $200 or $300 for just ONE HOUR of advice. But why would you, when you can get a simple, proven 3-pronged plan in your hands in an easy-to-follow format for a FRACTION of that price?
And I'm sure you can agree with so low an investment, even just a modest increase in your revenues will make the Solid Steps to Success Kit more than pay for itself!
You too can grow your business without struggle and lay down a solid foundation that you can use for any business you ever start, for the rest of your career.
To gain instant access to your Solid Steps to Success Kit, just click on the secure order link below.
One last bit of advice from a mentor of mine: If you keep doing what you've always done, you're going to keep getting what you've always gotten.
Let me show you the fast track to a SOLID plan for your business that WORKS. Imagine how relieved and excited you'll feel to have a PLAN to follow! You're going to LOVE it!
Love and success,
P.S. Remember, your investment in the Solid Steps to Success Kit should qualify as professional development for your business, so talk with your accountant about how you can deduct the cost of this course from your next tax return!
Legal Disclaimer: Every effort has been made to accurately represent our program and its potential. Any claims made of actual earnings or examples of actual results can be verified upon request. The testimonials and examples used are exceptional results, don't apply to the average attendee/purchaser and are not intended to represent or guarantee that anyone will achieve the same or similar results. Each individual's success depends on his or her background, dedication, desire, and motivation. As with any business endeavor, there is an inherent risk of loss of capital and there is no guarantee that you will earn any money.